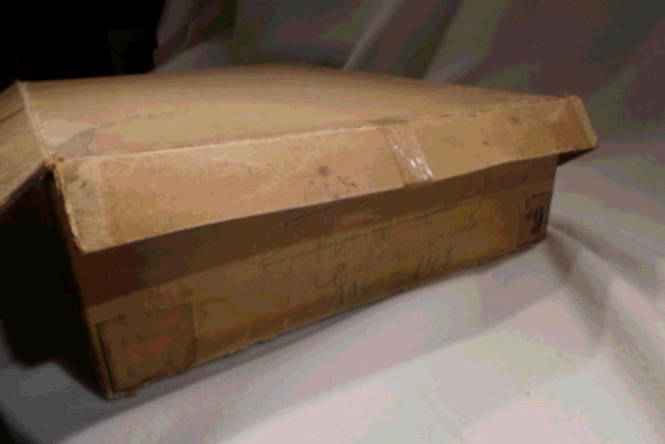 "You're putting God in a box…" "Fragile" sticker on the side. Like some kind of spiritual Amazon Prime, we'd ask for a "delivery of God" only when necessary. We'd order up a miracle if we were desperate… or open up a fresh box of godliness to look good on Sunday morning.
As I grew older, the visual changed yet again. This time it started with a giant chalkboard — the kind in a college lecture hall that covers the whole front wall. The word "GOD" was scrawled in tiny print, barely visible compared to the expanse of dark gray slate around it. A hand-drawn square tightly enclosed the letters, implying that we often restrict the immensity of God's power to the tight boundaries we draw around Him.
OK, I admit I probably put way too much thought into this God box phrase! But haven't we all done these things in one way or another?
Paul tells us in Ephesians 3:20 that God can do immeasurably more than we could ask or imagine. But even as we read those words, many of us haven't fully bought into it. Sure, we believe God is all-powerful, but we don't really expect to see any "parting-of-the-Red-Sea" type power in our lives — and most of us fail to earnestly ask for it.
So maybe after all these years, the phrase we've used so often is actually a bit backwards. We really don't put God in a box, but rather we put ourselves in a box – sealed with our own doubts and reluctance.
If we're not pursuing God's true potential for our lives, it's time to think outside our box.
"Now all glory to God, who is able, through his mighty power at work within us, to accomplish infinitely more than we might ask or think." – Ephesians 3:20